alex@sidmouthvocalpractice.com
Established: 2007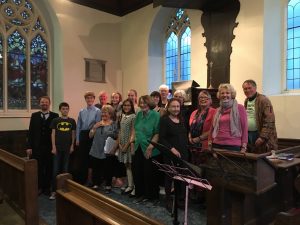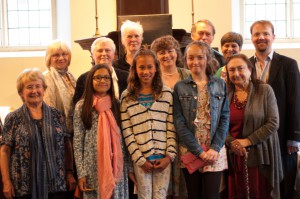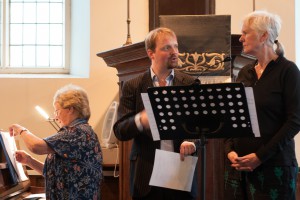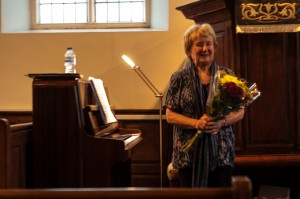 Remembrance Recital Review
"My subject is war and the pity of war".
This could well have been the title of the recital given at the Unitarian Church on Friday evening performed by pupils of Alex Poulton and devised by him.
Dominic Rousseau, Miriam Brown, Harry Long,  Kay Wood, Tam Jackson, Elizabeth West, Liz Halls, Lyn Ferrand, Carly Renshaw, Miriam Brown, Lucinda Williams, Ann Gearty, Anita Cotterall, Robert Crick and Dermot Gooding gave polished and convincing performances of songs associated with war interspersed were letters from serving soldiers movingly read by Mike Ferrand. The pianist Dorothy Worthington accompanied them admirably.
It was an atmospheric and enjoyable evening despite a sombre message.
Pat Bennett, Pianist, Birmingham Conservatoire
An Evening of Purcell
t.b.c.
18:00 
Venue: The Leigh Brown Room, Sidmouth
—–
An Evening of Jazz & Cabaret 
Sunday 18th March 2018
19:30 
Venue: The Leigh Brown Room, Sidmouth 
—–
An Evening of Disney Songs
Sunday 27th May 2018
17:00 
Venue: The Leigh Brown Room, Sidmouth 
—–
Walk & Recital on Trees
In Association with Sidmouth Arboretum 
Sunday 22nd July 2018
19:00 
Venue: The Unitarian Chapel 
—–
Folk Recital
In Association with Sidmouth Arboretum
Friday 10th August 2018
17:00
Venue: The Unitarian Chapel
—–
Recital of Female Composers to Celebrate :
Representation of the People Act 1918
Saturday 16th December 2018
19:30 
Venue: The Unitarian Chapel 
—–
Timetable: 
Reserve List:
 Heather Plumber (T)
Elizabeth Potter (w) 
Vicky Wyant
Heather Cook
Helen Gibson West
Louise Peel
Charlie Ferrand
————–
Saturday 17th February 2018
12:30 – 13:00 Miriam Brown
14:00 – 15:00 Doreen Blackburn
15:00 – 16:00 Lorraine Low
16:00 – 17:00 kay wood
18:00 – 19:30 Anita Cotterall
Sunday 18th February 2018
10:00 – 19:00
11:00 – 11:30 Mark Rose
11:30 – 12:00 Anna Drew
12:00 – 13:00 Ari
14:00 – 14:30 Carly Renshaw
14:30 – 15:30 Val Pidgeon
15:30 – 17:30 Hilary and Hazel
18:15 – 19:00 Lyn Fernand
19:00 – 19:30 Paul Butler (C)
Dominic
---
Saturday 3rd March
18:00 – 18:30 anna drew
18:30 – 19:30 Ari
Sunday 4th March 2018
10:00 – 19:00
11:00 – 11:30 Candice Reid
11:30 – 12:00 Molly
12:30 – 13:30 Dermot Gooding
13:30 – 14:00 Carly
14:00 – 15:00 Val Pidgeon
15:00 – 15:45 Lyn Ferrand
16:00 – 16:30 Miriam Brown
17:30 -18:30 Dominic
17:00 – 18:00 Amelia Hibbert
---
Saturday 10th March 2018
12:00 – 13:00 lucy cordon
15:00 – 16:00 Doreen
16:00 – 17:30 Anita
Saturday 11th March 2018
16:00 – 17:00 Lucinda Williams
18:00 – 18:30 Ellie Puddicombe
Saturday 17th March 2018
15:00 – 19:00
15:00 – 16:00 Doreen
16:00 – 17:30 Anita
19:30 An Evening of Cabaret, The Leigh Brown Room
Sunday 18th March 2018
10:00 – 19:00
Saturday 24th March
Sunday 25th March
——————-
Good Friday: 30th march
Easter Sunday: 1st April
Easter Monday: 2nd April
——————-
Saturday 14th April
Sunday 15th April
——————-
Saturday 21st April
Sunday 22nd April
——————-
Satuday 28th April
15:00 – 18:00 only
Sunday 29th April
15:30 French Recital: Sidholme
18:30 – 20:00 only
——————-
Saturday 5th May
Sunday 6th May
——————-
Saturday 13th May
Sunday 14th May
——————-
 Resident Accompanist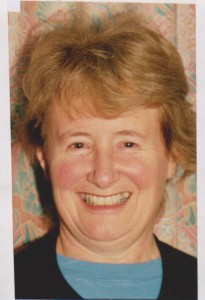 Dorothy Worthington
Dorothy studied with Gordon Green at the Royal Northern college of music and graduated with a performers diploma and a special qualification for school music. She was head of music at Cullompton School and St. Margaret's School, Exeter, where the girl's choir received national recognition. She worked at Exeter school with advanced piano students and is now a freelance accompanist and musical director enjoying production work with Credition Operatic Society, Centre Stage Exmouth, Sidmouth Arts Club Operatic Society and Sidmouth Choral Society.
Students
'
Testimonials:
Olivia Middleton (10 Years Old, Lessons since 2011) 
" Alex has a special way with teaching his students and bringing out the very best in their vocal ability and performance. Olivia's confidence and ability has improved dramatically and she is managing very well with achieving her Singing Grades under Alex's guidance and tuition."
Liz Halls (Lessons since 2013) 
I have been taking singing lessons with Alex for a couple of years now and he is unfailingly good humoured, patient, encouraging and supportive.  He has taught me so much and I am delighted with my progress. And above all he makes each lesson fun!
And I mean every word!
Cameron Lemmer 
I knew I had a good singing voice but lacked any power. Alex's lessons were a huge help for me developing my technique, breathing and stamina. He gave me confidence in approaching high notes and trying out different styles. It was really worth having someone like Alex who can assess your voice one to one and figure out what is the next step needed to progress. Alex is a very kind person and makes the lessons fun and easy. For me it didn't feel like a lesson as I enjoyed singing that much and would train myself afterwords using his techniques that I just learned. Now thanks to Alex Poulton I'm a professional singer which is a dream job for me. I know my voice, I know what style suites me best and I know how to hit the big notes! Thank you Alex.
Anita Cotterall (Lessons since 2011) 
Alex is an inspiring singing teacher with endless patience & understanding; helping me discover a realistic starting point for my vocal abilities. Alex is guiding me through the complexities and techniques of singing my preferred genre of classical repertoire and has given me the confidence to progress through my singing lessons with him. It is a pleasure and a privilege to be a student of a professional soloist of Alex's calibre.
Alex Jackson (Lessons since 2010) 
Alex is a brilliant singing teacher and I have gained countless techniques and warm up methods to improve my technical ability and vocal range while retaining my own 'sound'. Alex's wide knowledge of repertoire means that I can learn to sign with music that I love and challenge myself with new pieces that I've never heard before. Alex's style is supportive and progressive meaning that I always learn something new every week.
Miriam Brown (Lessons since 2012) 
My Singing Lessons with Alex Poulton's tuition are giving me great pleasure and a new interest in my life. I am 80 years of age and although I sang in choirs when I was young, Alex is teaching me to use my voice more effectively and to perform some folk songs with solo voice to his piano accompaniment. Between lessons I practice my songs and exercises and I always look forward to my next lesson with Alex and to singing in his concerts, when his students entertain us with songs of many kinds. These are very enjoyable occasions.
Dominic Rousseau (Lessons since 2013)
We're incredibly lucky to have a singing teacher of Alex's calibre in Sidmouth, and also someone who is an expert performer as well as a teacher, with a formidable background of training and experience. I think that's quite a rare combination of talents. Its great to be able to hear him sing to back up what he teaches, and I'd recommend hearing him in concert if you get the chance. He uses a wide variety of teaching methods both traditional and modern to help make the most of the teaching that he gives, and I find it really useful to listen back to the lessons afterwards and between our lessons. Alex tailors lessons exactly to my requirements and never wastes a second, which I really value, I always get the sense that working towards a great vocal technique is the constant goal, but at my own pace and in the way that I would like to develop. He has helped me develop my voice from a complete beginner with no singing experience to the level of performing in front of large audiences locally in choirs and as a soloist in just a couple of years. Its quite a leap of faith putting yourself into someone else's hands when you start singing, as its such a personal thing, and I've learned that to develop your voice you really do need to have someone's guidance to do that, as its so easy to pick up bad habits. I trust Alex's judgement and knowledge in that regard completely, I'd highly recommend people giving singing with him a go, who knows where it might lead?!
Background
Alex enters students for Trinity Guildhall, ABRSM and London College and has a pass rate of 100% and a Distinction/Merit rate of 70%.
Alex holds four recitals and several informal gathering which are sometimes themed or dedicated to a particular composer. The students sing solo songs, sometimes performing new repertoire for the first time and new commissions.
Students have gone on to study singing at the leading London Colleges of Music, Birmingham Conservatoire, Oxford and Cambridge Universities. Many have  achieved roles in West End Shows, with professional Opera companies. Students include finalists on Britain's Got Talent and the winner of the BBC's Choirister of the Year Award.